Desktop Dreamscapes
Desktop Dreamscapes was a unique project.  It was originally conceived as a promotional tool for

Far Gate

, but once developed we realized it was a product unto itself.  It was one of the first apps, if not

the

first app, to render 3D in real-time to a Windows desktop background. The feedback from users was incredibly positive!

– James Thrush, President, Super X Studios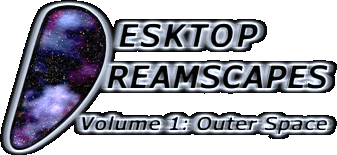 3D Animated Desktop & Screen Saver
---
Download (Windows XP Only)

—FREE UNLOCK!—
NAME: free
CODE: SXDDV1-5953-1328
NOT COMPATIBLE WITH WINDOWS VISTA OR WINDOWS 7. Due to Microsoft's removal of a required system component (Active Desktop), Desktop Dreamscapes will not function on Windows Vista or Windows 7. No update is planned at this time.
---
Product Info
Scenes are rendered in real-time using your 3D video card, while you continue to use you PC. Set it as your desktop wallpaper, your screen saver, or both. Add distinctiveness to your desktop, liven up your PC! Your friends and co-workers will be amazed that you have LIVE 3D ON YOUR DESKTOP!
Get a new breed of screen saver, developed by an award-winning computer game developer.
Pick from 10 amazing scenes or have them rotate randomly:
– Tours of strange and beautiful alien worlds
– An unfortunate research vessel venture too close to a black hole
– A deep space probe journeys through a dangerous new solar system
– Behemoth cruisers volley with nuclear munitions
– And many others!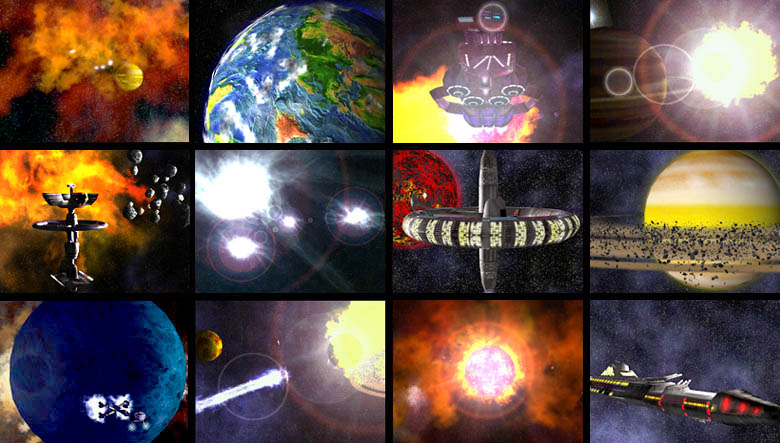 ---
Feedback on Desktop Dreamscapes
"All I can say is WOW!! For years I had been thinking, "wouldn't it be cool if we could have a really neat animated desktop." Thanks for the awesome job and attention to detail!!"
-Kevin L.
"I just wanted to tell you that I installed your screen saver and in a word – its awsome."
– Phil T.
"I love this product… It is so cool, and so damn visual and pretty that I leave it running most all the time… Great work, in my opinion."
– Dan K.
"I'll be ordering the full release of your product shortly, and have recommended it to several people based on what I have seen so far. Congratulations on producing such an awe-inspiring application, my workstation has become a mecca of sorts in my workplace. "
– James D.
"I just wanted to tell you that I really enjoy the real-time adventures that unfold on my desktop with Desktop Dreamscapes. I often find myself dragging windows out of the way just to see what's going on!"
– Steve Z.
"Just let you know that when I saw your demo, I immediately go to your web page to buy your software and it's the first time I buy a software by the net , all of that to see that I find your software FABULOUS "
– Joaquim D.
"your application does what I've been looking for – runs in the background on the desk, rather than in a screensaver, which you really never see."
– Tim S.
"Let me start by saying that "very nice" is a bit of an understatement here. We here at Burnoutpc.com normally do not "review" software solutions but being that your product caught my eye, so much that I love the demo, and I would like to try out the full version."
– Steven D
"First of all thank you very much for bringing us this very intelligent and magnificient application. It took me mere seconds to decide to buy Dreamscapes and would not hesitate to make such decisions for a such exceptionally reasonably priced projects in the future."
– Karim P.
"Very, very cool product, guys. Just wanted to tell you how cool I think this product is…so far, my favorite scene is the Black Hole one. Anyway, thank you for making my desktop actually INTERESTING."
– Josh J.