Now Developing for Mobile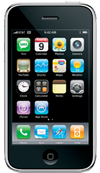 We're excited to announce that Super X Studios is getting into mobile! We're now registered developers for Nintendo 3DS, iOS, and Android. This means our multi-platform proprietary engine now runs on (and we're registered developers for):
Nintendo 3DS
iOS (iPhone/iPad/iPod)
Android
Microsoft Xbox 360
Sony PlayStation 3
Nintendo Wii
Windows
We're very excited by the flexibility and opportunities that this brings us. Our excellent cross-platform engine and tools make it a breeze to develop for multiple platforms at once.
We'll be making some new product announcements later this summer!